Opening Times
| | |
| --- | --- |
| Access to Waterfall | 10am to 4pm |
| Car Park | 10am to 4pm |
| Refreshment Kiosk | 10am to 4pm (on weekends) |
| Restaurant | Open |
| Hotel | Open |
The Experience
From its rise as a trickle, high on the heather covered fells at the top of the North Pennines, to the top of the whin sill rock at Forest-in-Teesdale, the River Tees steadily grows and gathers pace, then it suddenly and spectacularly drops 21 metres into the plunge pool below. A gentle and pretty woodland walk leads you to view this spectacular sight at the base of the falls.
Plan your day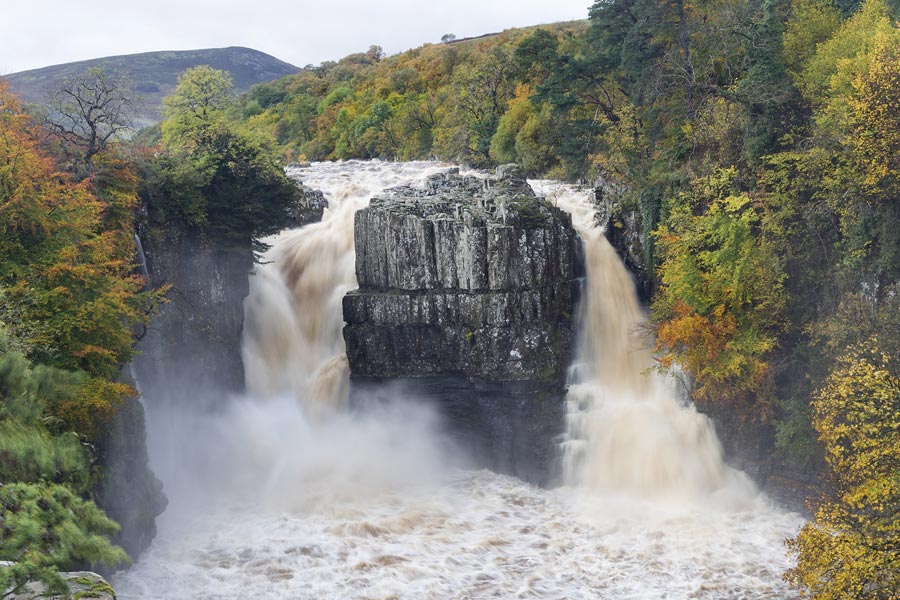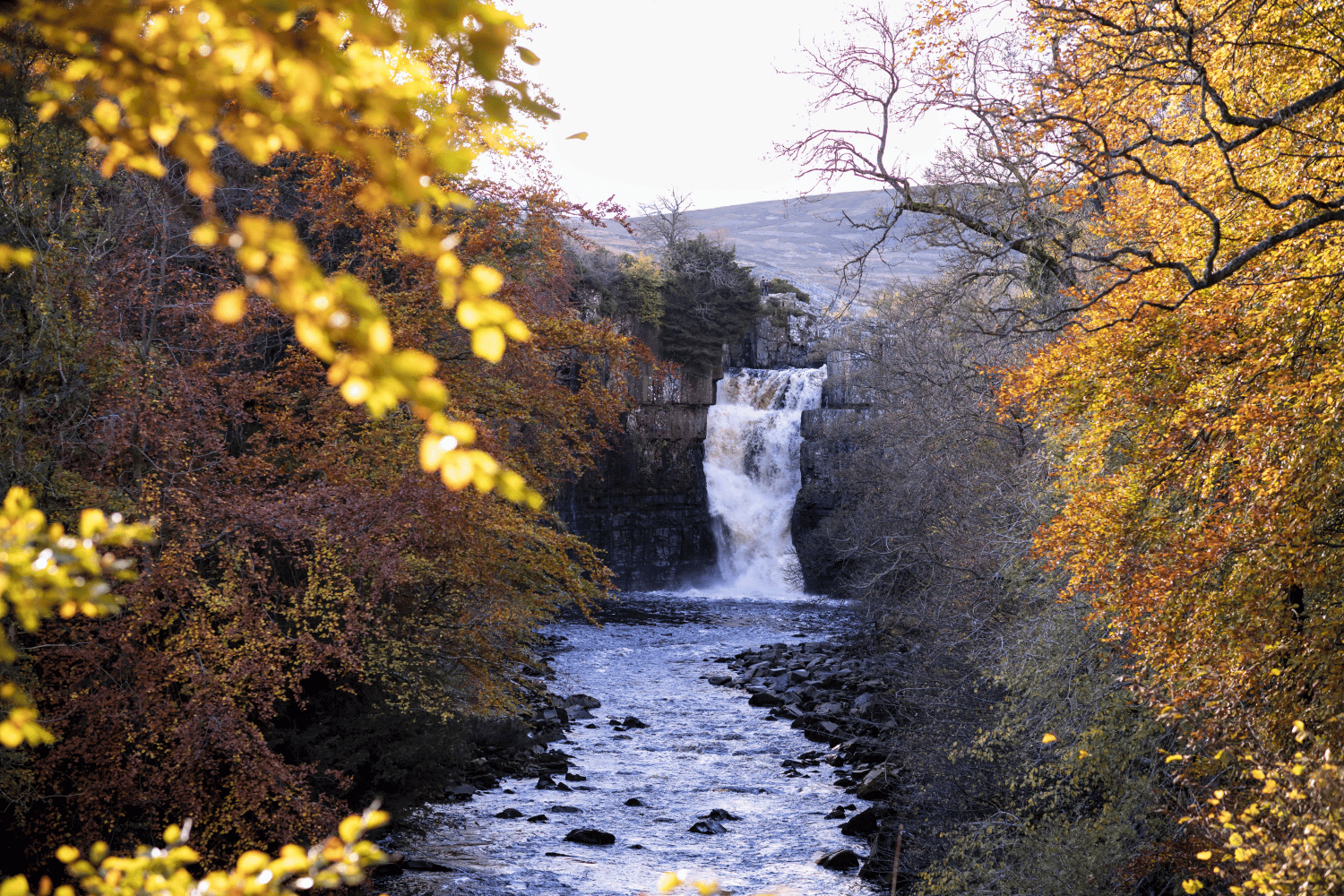 Outstanding Natural Beauty
High Force is surrounded by the stunning countryside of Upper Teesdale and is situated in the North Pennines Area of Outstanding Natural Beauty. A variety of animal and plant life can be seen at High Force throughout the seasons, from a vast array of wildflowers, ferns and towering trees, to roe deer and rabbits.
History
For families
High Force is a sight to behold, and along with a well-maintained and picturesque car park and picnic area, from which walkers can set off along many way marked routes; it makes an ideal place to stop for a picnic and a base for exploring Teesdale and the North Pennines by car, bike or on foot.
Plan your day