As the nights draw in and the autumn colours begin to give way to winter, thoughts turn towards Christmas and for the forestry team, Christmas trees.
The tradition of bringing a tree into the home for the festive period started in 16th Century Germany, however in Britain it became fashionable in the mid 1840s when Queen Victoria & Prince Albert were pictured with their children around a decorated Christmas tree. Decorations may have moved on from candles and treats to the glass baubles and fairy lights of today, but for many of us Christmas is not the same without a real tree.
Here at Raby, we grow 5 species of Christmas tree.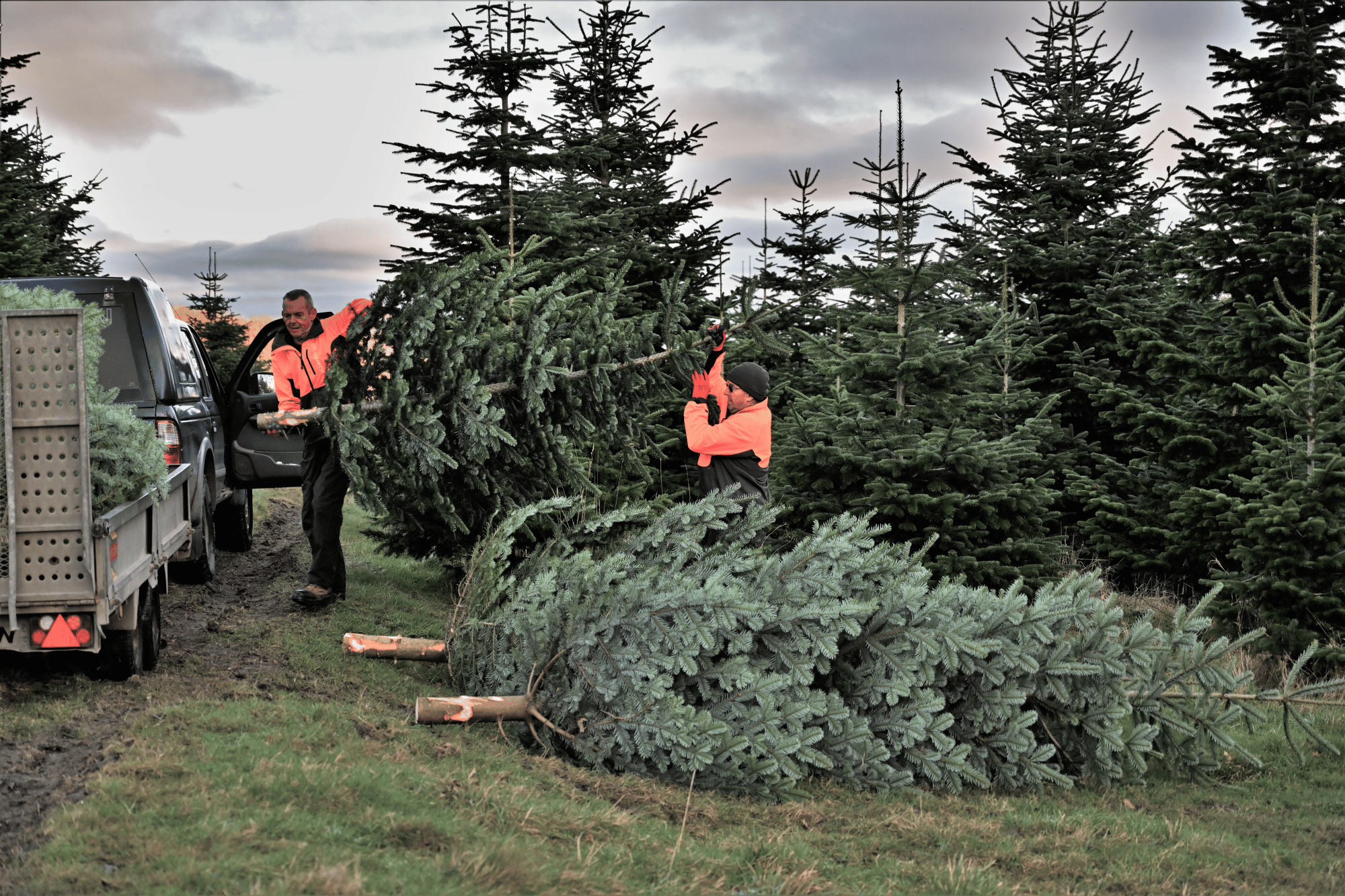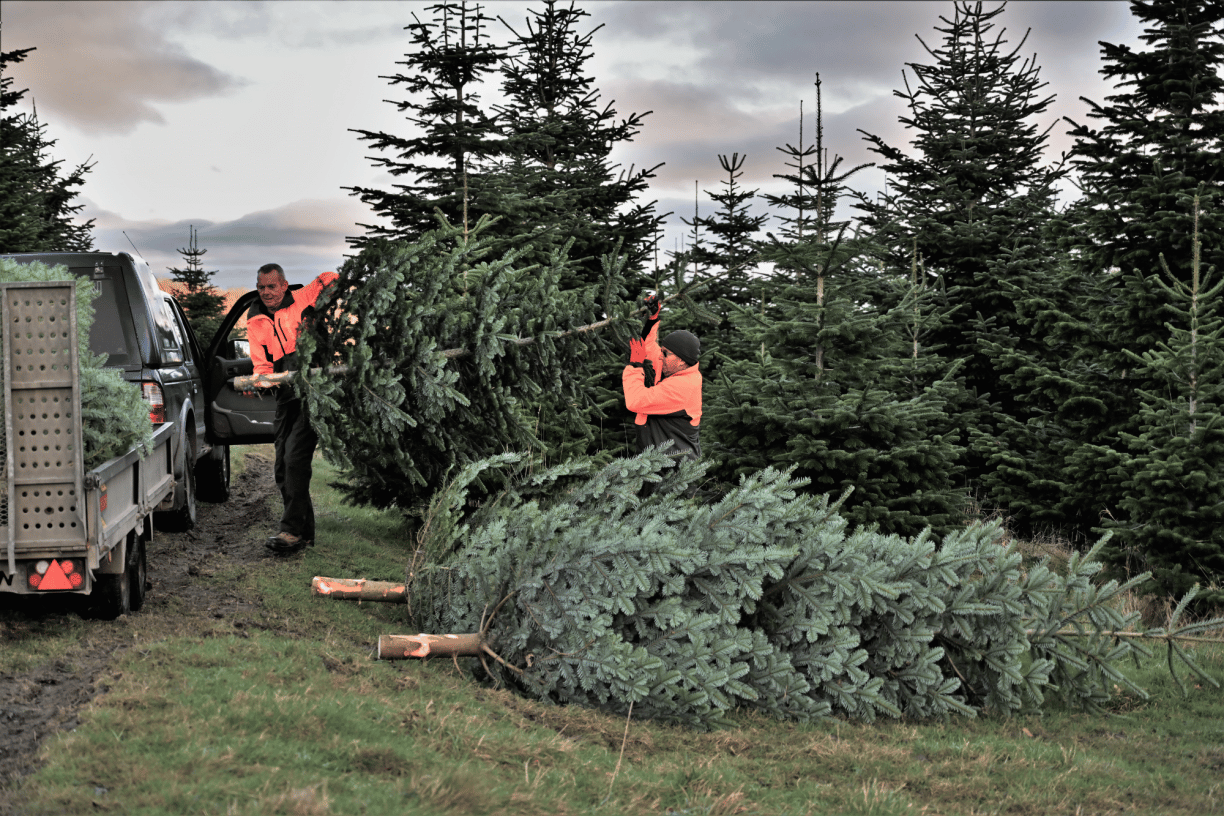 In recent years Nordman fir has become the most popular choice with its dense green foliage and excellent needle retention. Fraser fir offers a more compact tree where space in the home is more limited but still with great needle holding ability. Norway spruce, seen by many as a traditional Christmas tree, offers a cost-effective option with trees sheared to give a well-shaped, bushy appearance and the smell many of us associate with a good, fresh tree. We also grow a small number of noble fir and blue spruce, both of which offer something a little different, with a blue-green tinge to the foliage.
Whilst the Christmas tree harvesting will get underway in late November, as we present trees for the Christmas Shop and to decorate Raby Castle and the gardens trail, the work to grow these trees began several years ago.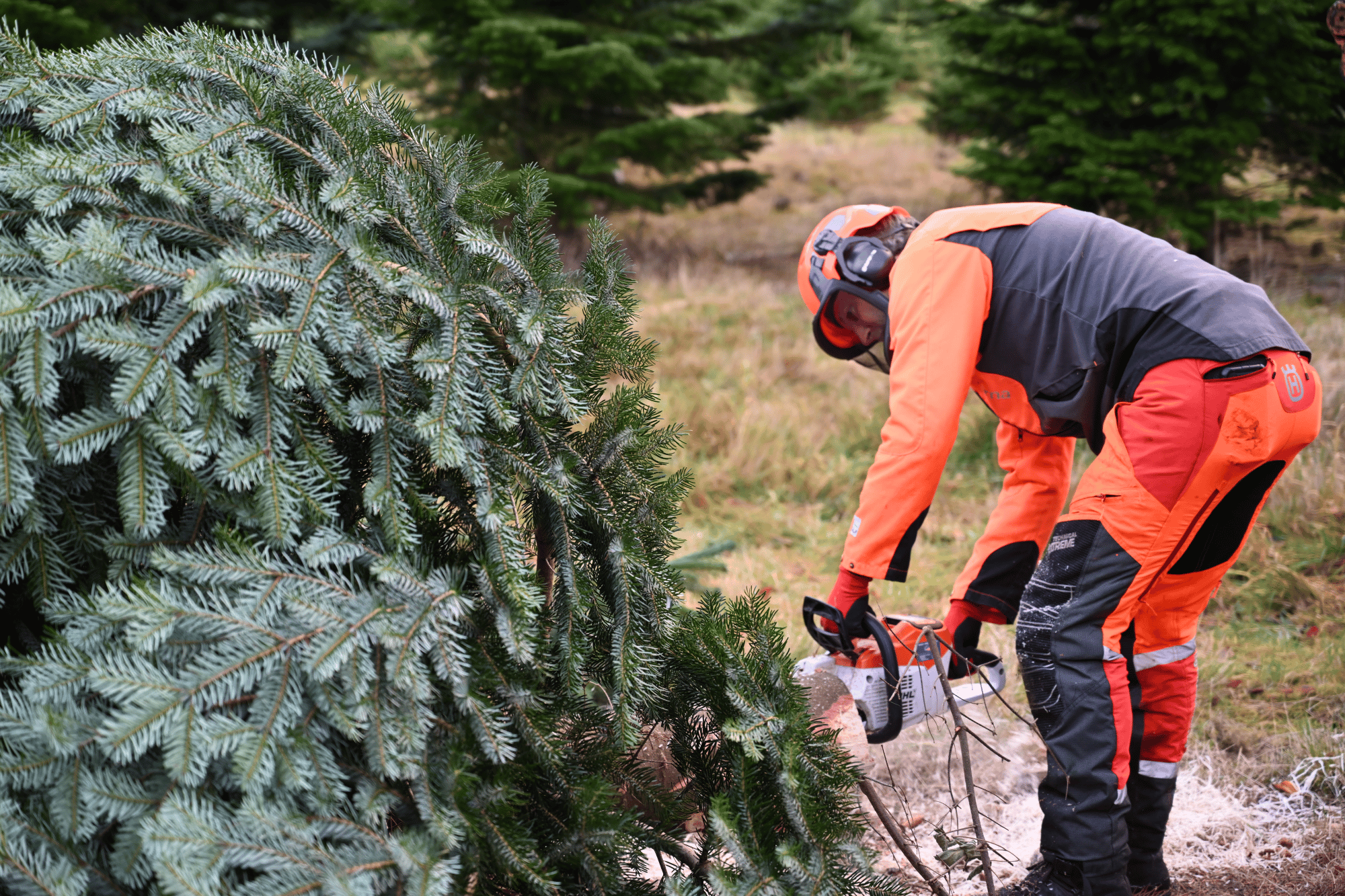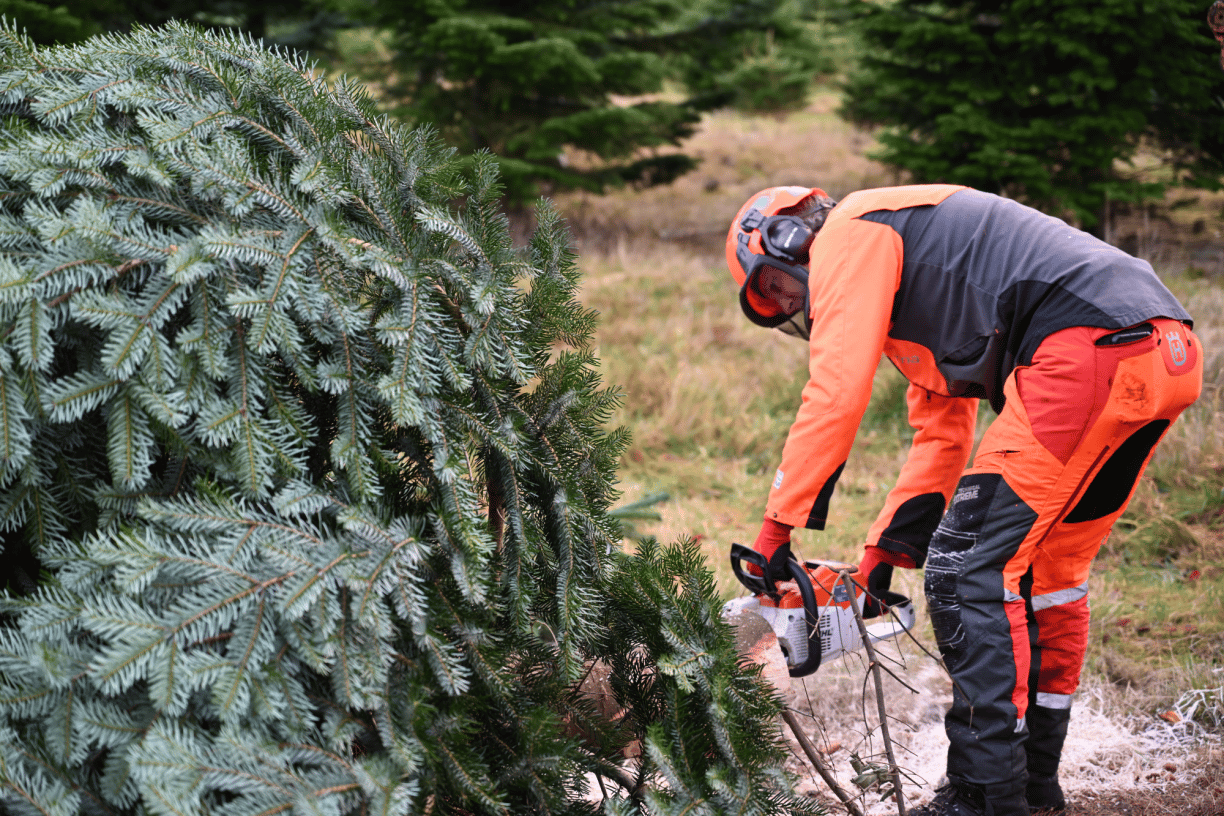 It can take 8-12 years to grow a good quality tree during which time regular weeding, pruning and shearing is required.
The trees are typically 20-40cm in height when planted and can be 4-14 feet in height when cut, offering a significant choice for our customers, to find a tree that will fit in most homes or gardens. Having a wide range of trees for people to select adds to the overall Christmas experience and it is great to see so many customers return year on year to choose their tree, often making it a day out with family and friends.
This year we are offering a recycling service in 2nd – 9th January, by which trees purchased from the Estate can be returned for chipping to be used on the paths or as a mulch. Whilst we are looking forward to the buzz of the Christmas period, we are also thinking ahead to the new year when we will begin to prepare the plantations and plant new stock to start the cycle once again.
---
Geoff Turnbull
Head Forester
The Raby Forestry Team