The Raby Castle's Deer Park has undergone a significant extension.  
Lord Barnard, in consultation with the deer management team and a renowned deer vet and deer park historian, have undertaken the works with a view to providing more deer-friendly habitats within the Park. We have incorporated an area to the south-west of the main park encompassing the corner of Bath Wood and a small proportion of previously arable fields to the west.
This latest extension incorporates areas of the historic deer park which was once much larger than the area we know today. Crucially this area includes a parcel of mature woodland (conifer and broadleaves), a water course with areas of low-lying wet ground and two areas of newly sown, deer specific grassland.
The main reasons for the extension are to create a sanctuary area for the deer. This offers multiple benefits:
• Provides an area where deer can be kept safe when large events are held in the park.
• Provides a sanctuary during calving time for the deer to go into and give birth without contending with the pressures of the busy park.
• Provides year-round protection from the weather – shade from the summer sun and protection from the harsh winter winds.
• Both the fallow and the red deer really do love this type of wood pasture habitat and the wet wooded areas.
• There is an added benefit in that any escaped deer can hopefully be pushed back into the park via the extension – they like running from woodland to woodland. They don't like running from woodland through a small gate back into the park.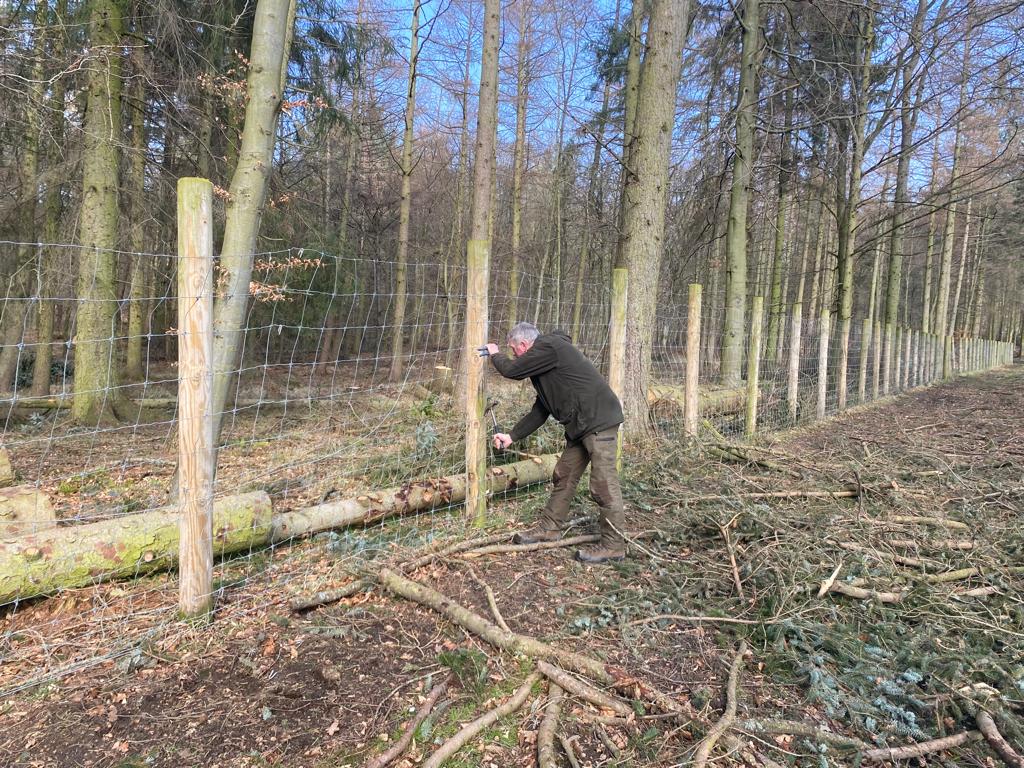 For the deer management team, the extension will bring  additional benefits including:
• Reducing stress on the herds.
• Increase calving percentages and the performance of the herds.
• Maintain body weights and condition of the deer particularly during prolonged harsh weather and the winter.
• Provide an enriched environment for the deer to have access to.
• Offer visitors a different perspective of the herd in a different environment. In time it is intended that the deer can be viewed in a more relaxed and settled atmosphere. Whilst the public won't be allowed access into the sanctuary and wooded area, they may get a great glimpse from a distance – so bring your binoculars next time you visit!
• For visitors to the park who love to see and photograph the deer, don't worry they will still come out into the park and will still be visible in the areas they are now. Having been hefted (a strong natural affliction to a particular area of ground) to the existing areas of the park for the last few hundred years, the herds will still favour being out grazing in the open.