Under the Microscope: A look at Lady Anne Monson 'Remarkable Lady Botanist'
Daughter of Henry Vane, 1st Earl of Darlington and Lady Grace Fitzroy, grandchild of Charles II, Lady Anne Vane was born in 1726 and grew up at Raby Castle. During her childhood, the Raby Castle walled gardens were being developed and interesting botanical books could be found in the collection, such as this example from 1734. These events could have paved the way for a life which was later guided by a passion for plants.
Anne had a controversial start to her adult life. In 1746, she married Charles Hope-Vere and the couple had two sons before the marriage was dissolved by Act of Parliament in 1757, due to the birth of an illegitimate child while Hope-Vere was away travelling. Later in 1757, she married Colonel George Monson. Her new husband's career was with the Indian military, meaning she could travel away from the scandal in England, and eventually found herself in Calcutta.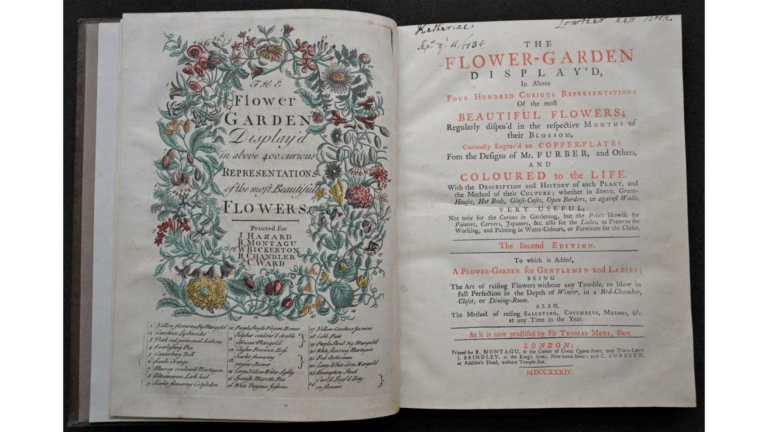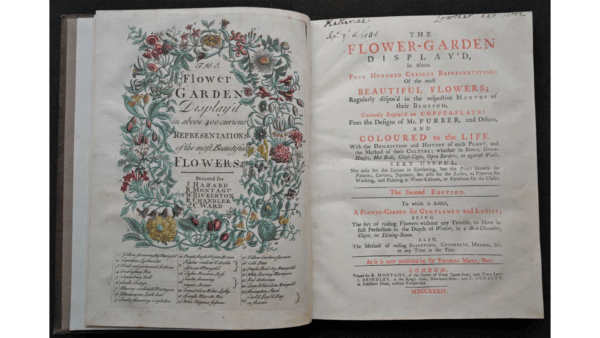 'Growing' Influence
Aside from Anne's personal life, her time was devoted to botany and the study of plants. She developed an influential name for herself in botanic circles, recognised for her expertise at the time by famed Swedish botanist Carl Linnaeus, who Anne also greatly admired.
Her contemporaries credit Lady Anne for assisting James Lee (a celebrated Scottish gardener) in translating Linnaeus's Philosophia botanica, the first work to explain the botanical terminology he used to English readers. Published under Lee's name in 1760 with the title 'Introduction to Botany', he credits an anonymous helper in the preface to the book…
'[Lee] …would readily acknowledge the obligations to those who have kindly helped him in this Undertaking; but as some injunctions Oblige him to be silent on this Head, he must content himself with having said this much to clear himself from any Imputation of Presumption or Arrogance.'
Anne interacted with many other notable botanists during her travels. One was C. P. Thunberg, a pupil of Linnaeus, who she met when visiting the Cape of Good Hope in South Africa, en route to Calcutta. Anne collected and recorded specimens, sending samples back to Kew Gardens in London. One specimen Linnaeus went on to name after Anne; the Monsonia speciosa.
Both Anne and her husband died in 1776, just two years after arriving in Calcutta. There was great respect in the field of botany for Anne; upon hearing of her death, John Kennedy wrote
'Her enthusiasm knew no bounds, and [her] liberal and fostering hand contributed more, perhaps, than any of her contemporaries, by her encouragement and example to the then incipient but not so prevailing taste for the study of botany.'
Sisters in Science
Clas Alströmer, another follower of Lianneus, wrote in 1764 that Anne had made greater progress in botanical science than any other woman,
'Not superficially- that is common with this sex- but in a close and profound way.'
This could be the reason why in 1762, Anne was possibly one of the first two women to be admitted to the British Museum reading room, a hub for researchers, which contained collections now held in the Science Museum and Natural History Museum. The other woman was her sister, Lady Mary Carr. Lady Mary also grew up at Raby Castle and was the younger sister of Anne.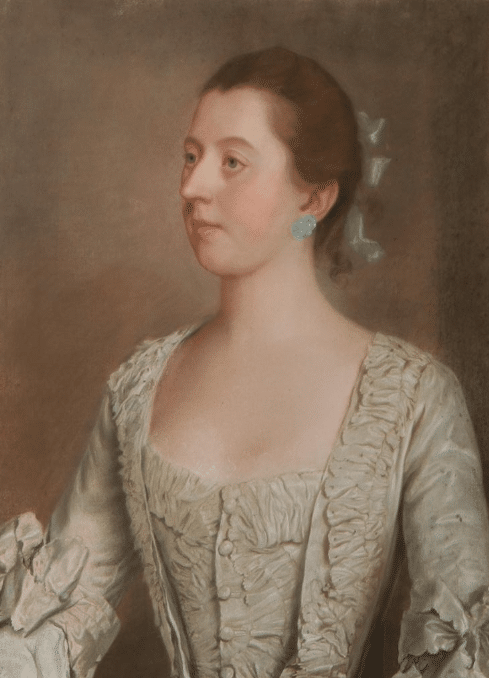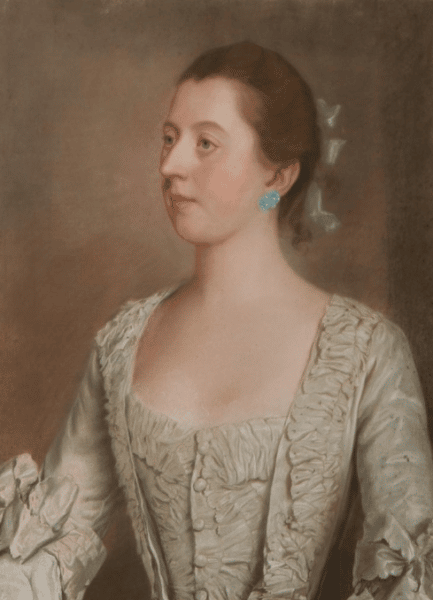 This proves even more interesting when we look closer at two paintings we have recently re-examined at Raby Castle. These 18th century landscapes depict the River Wear around Finchale Abbey and Cocken Hall, which was where Lady Mary Carr lived after she married. On closer inspection, the paintings include two women; one holding a telescope, the other digging for specimens with a potted plant to one side, leading us to wonder who these two women represent…
If this blog left you curious to learn more, we are holding a Women of Raby readings event on Wednesday 8th March to celebrate International Women's Day. Spend an evening discovering more about Anne Monson- including hearing a section from a rather interesting letter written about her by Linnaeus himself!- and other innovative and creative women who have lived at Raby Castle.
March will also see a return of our hugely popular Women of Raby behind the scenes tours. For further information and to book tickets, please follow take a look at our what's on page www.raby.co.uk/whatson