Rising Development marks major milestone as work commences on the Vinery Café Restaurant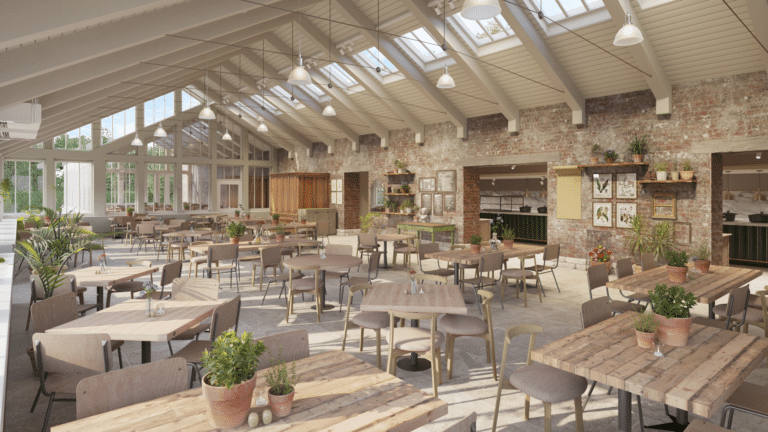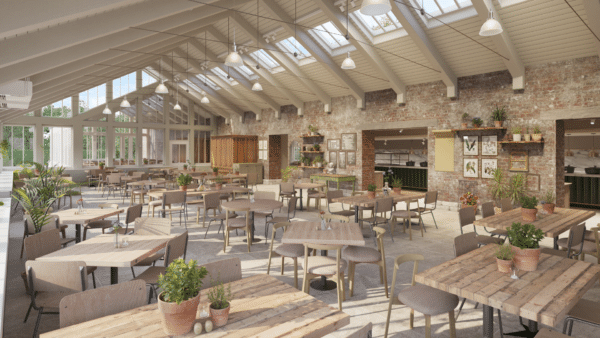 Raby Castle's 'Rising' development has marked a major milestone as work commences on the estate's new Vinery Café Restaurant. The new eatery, a stylish and airy recreation of the Victorian glasshouse which once stood in the same spot, will offer panoramic views to the castle and parkland on the horizon.
 On completion, this reimagined dining venue, will welcome over 200 guests to enjoy seasonal and locally sourced food in the stunning historic surroundings.
The original Vinery glasshouse, housed in a former walled garden to the north of Raby Castle, was built in 1847 by Henry, 2nd Duke of Cleveland. As the name suggests, the Vinery was built for growing grapes, and housed a state-of-the-art 'hot water apparatus', consisting of an intricate arrangement of water pipes and stoves to provide warmth and protection from the unpredictable and often harsh north east climate. By the reign of Queen Victoria, in the late 1800s, four vineries flourished at Raby, and were in continued used until the early 20th century.
The new interpretation of the Vinery glasshouse will tell the story of its predecessor, artistically weaving retained features, such as the historic potting shed wall and reclaimed York Stone paving with new, thoughtfully sourced glass, ceramics and stone. Extensive planting and greenery will surround the restaurant, embedding it into the bucolic landscape.
The south facing, panoramic glass-fronted café will provide a beautifully designed and sun-soaked gathering space for over 200 visitors, and the opportunity to indulge in delicious, locally sourced food and gaze out across the Rising to the castle on the horizon.
Work continues elsewhere across this ambitious development, as planting takes shape within the 18th century Walled Garden and structural work continues on the Grade II listed Riding School, an iconic and unusual piece of architecture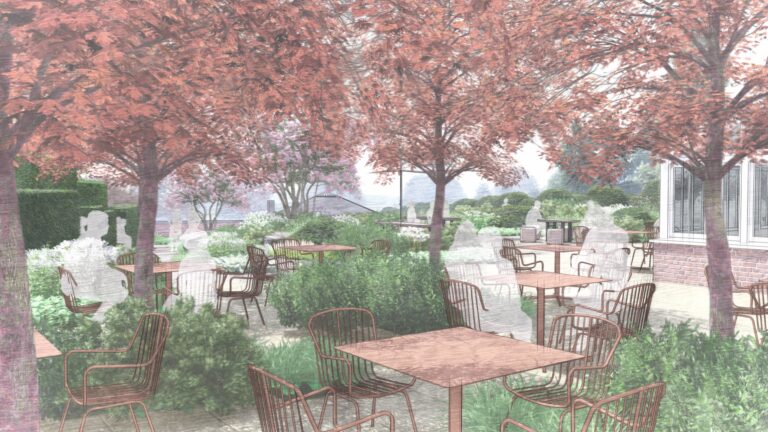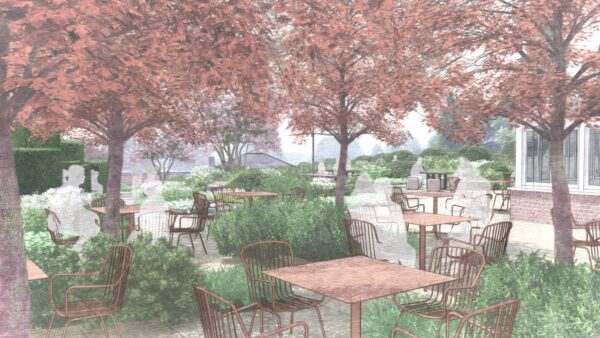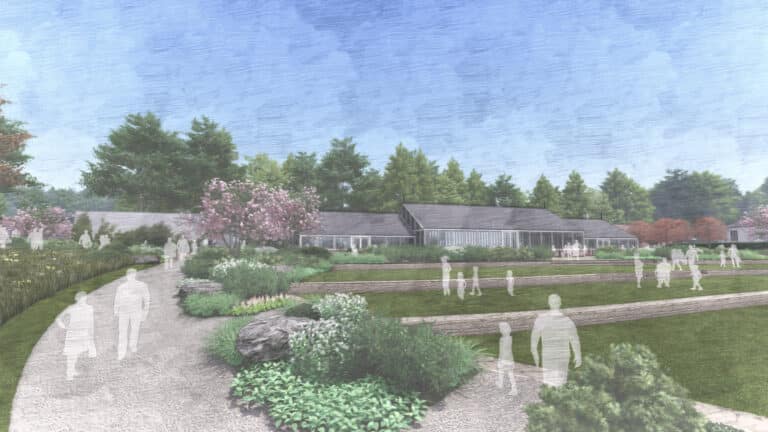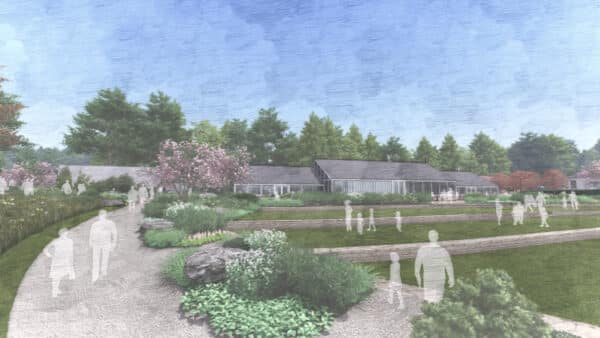 "We are delighted to mark this exciting chapter in the restoration and reimagining of our heritage spaces, a milestone in the Rising development," says Claire Jones, head of leisure and tourism at Raby Estates. "The Vinery Café Restaurant will be one of the most beautiful buildings in the development, with its own character, embracing and celebrating its past. It will be enjoyed by almost everyone that visits Raby Castle and offers a unique space for all kinds of special events, which cannot be found elsewhere."
"The setting we are creating reflects our distinctive and simple ambition, to offer unexpected elegance, thoughtful design and fresh, local food, in an unparalleled heritage setting, making the most memorable visitor experience", concludes Claire.
For further information on The Rising, please visit: www.raby.co.uk/about-us/development/raby-castle-development/