Autumn is a beautiful time to enjoy a visit to Raby. The strong seasonal colours of reds, oranges, yellows and browns can be seen in splendour around our circular waterfall trail at High Force and the Deer Park at Raby Castle. With that slight nip in the air, Autumn is the perfect time to cosy up with a book or wrap up in your favourite scarf and head out for a walk. As the seasons shift there will also be some exciting displays on the wildlife calendar to watch out for across the Park.
Here are our top things to look out for this Autumn across the Estate:
Autumn Colours
September, October and November are a beautiful time to experience Raby in its full autumnal glory. Enjoy a walk around the Deer Park at Raby Castle and see the seasonal shift of the leaves as they turn to browns and golds. Or pull on your walking boots and explore our circular route at High Force to experience the bursts of colour on your way to the waterfall, a brilliant contrast against our conifer trees. Pick up a pinecone or a leaf to take home as a keepsake of your visit. After the lightness and brightness of Summer, Autumn really brings the landscape to life through its bold dark colours, nature's final hurrah before Winter.
Deer Rutting Season
The rutting season, or 'the rut' is part of the deer's annual cycle at Raby. Every Autumn the males compete for the attention of females by putting on an impressive display. People come from miles around to see and hear the incredible clash of antlers and the roar as the males make their challenge. We do please ask visitors not to approach the deer during this time, but you can still see the spectacle from a safe distance so bring your binoculars!
Migration and Hibernation
As the weather turns colder, birds across the Estate will start their migration to warmer climates for the Winter season. Swallows will depart our shores and make their way south, as other birds are gearing up to do the same. In Autumn fieldfare, redwing and bramblings will make their way from the cold climates of Scandinavia and Russia to the relative warmth of the UK. The striking red berries of hawthorn and rowan provide food for these Winter visitors. You might spot squirrels gathering their supplies for the long months ahead too. Keep your eyes peeled along the River Tees and you might be lucky enough to see a salmon journeying in from the Atlantic Ocean making the perilous journey upstream to its spawning grounds.
Stargazing
We are incredibly lucky in the North Pennines to have a large number of Dark Sky Discovery Sites including at Cow Green Reservoir and Low Force Waterfall, ideal locations to see the stars. Our High Force Hotel runs Stargazing Suppers throughout the Autumn months where visitors can enjoy a three-course meal followed by a guided stargazing experience. Visit our What's On page to see upcoming dates. Or why not download an app for your own evening of discovery? Learning to read the stars is an incredible skill that can aid navigation and tell you more about our universe. Or simply go out to enjoy the peaceful spectacle of the constellations above you. If you're lucky you may even get to witness the Northern Lights which can occasionally be seen from the North Pennines. Find out where your nearest Dark Sky Discovery Site is.
Halloween
We love Halloween at Raby. This October Half Term The Plotters' Forest will be ghoulishly dressed for an exciting spooky trail. You might spy our woodland sculptures hiding round a corner so beware of scary spiders and our wicked witch. This year we're inviting families to bring their carved pumpkins to Raby to be displayed around the gardens, so get your creative hat on! We can't wait to see your designs. If you're feeling extra brave, come along to our After Dark event and experience the trail at night.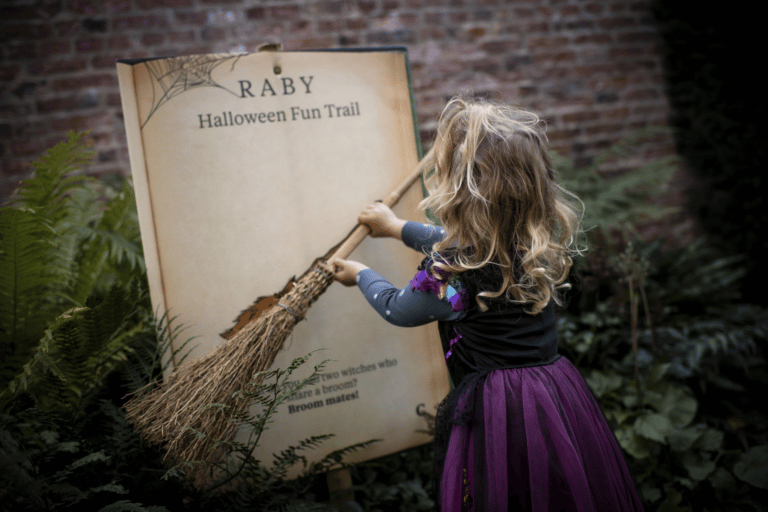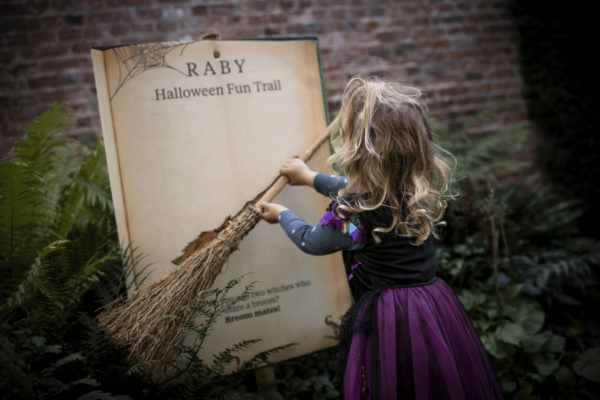 Water Levels
The rising water levels with increased rainfall during Autumn will add to the spectacular sights of Cauldron Snout and High and Low Force Waterfall. This time of year is when High Force is at its most powerful, flowing with tremendous speed before plunging 21 metres into the pool beneath. If we have had a prolonged period of severe cold, you might even see it freeze!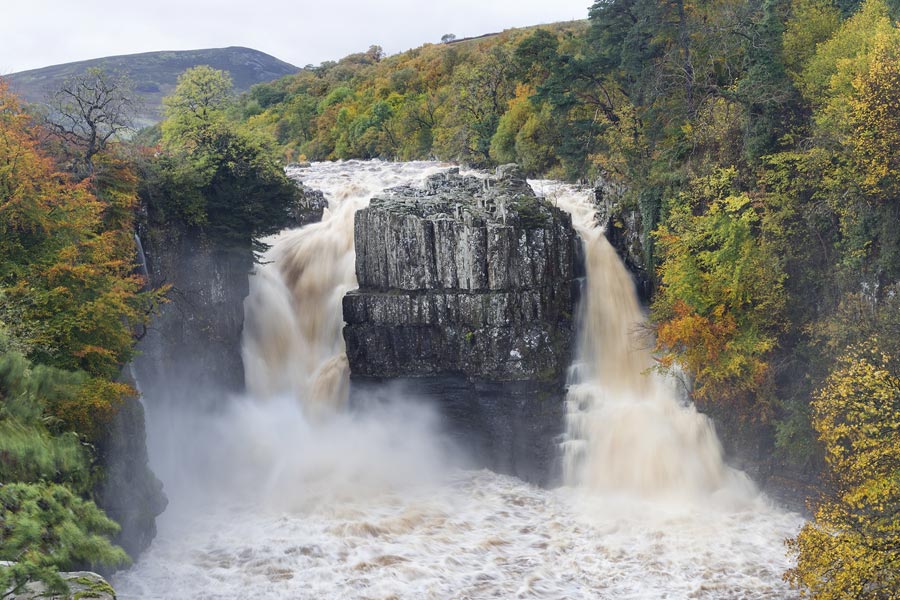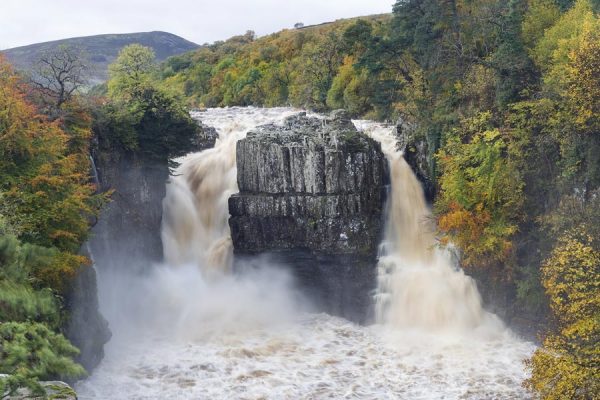 Fall Flavours
As the weather gets colder we will be phasing out our Summer salads and staples in place of an Autumn palette at High Force Hotel and our Yurt Cafe at Raby Castle. Cosy up with a delicious hot chocolate or pick from our selection of warming dishes. Our Yurt Cafe will be serving a mouth-watering selection of jacket potatoes, quiche and frittatas this year. Vegan, vegetarian and gluten-free options are available too, just ask our friendly staff to advise.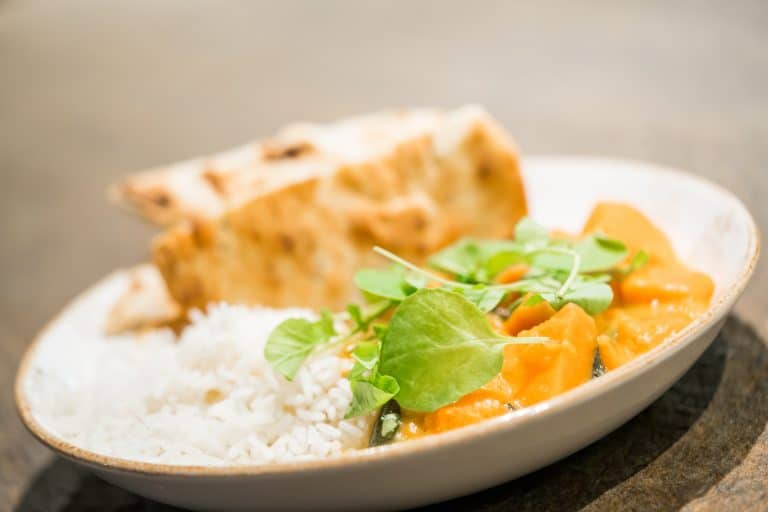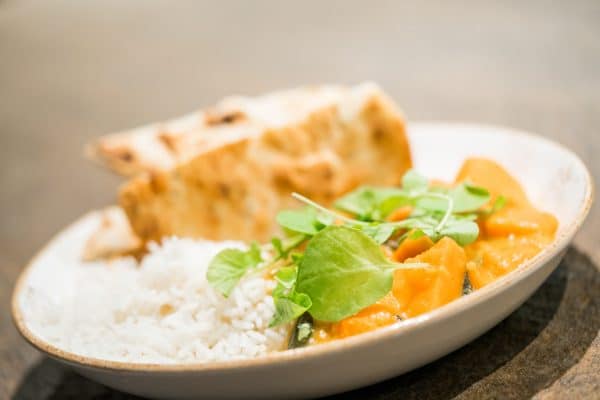 Autumn Shopping
Our Stables Shop will be enjoying a refresh this season and will have a beautiful array of new items on display. From books and boardgames to homeware, blankets, local produce and children's games, there is plenty to browse. If you're looking to fit in some early festive shopping, we will be launching our Christmas items on Thursday 3rd November 2022 with a special shopping evening with mulled wine and possibly a visit from Father Christmas himself!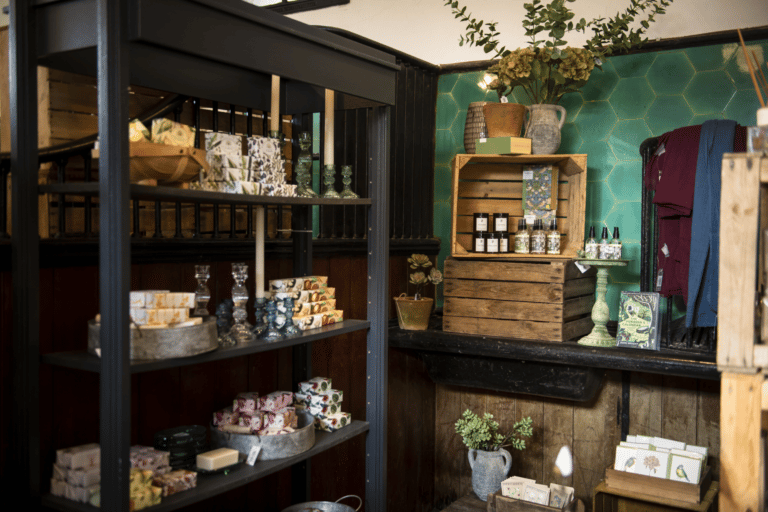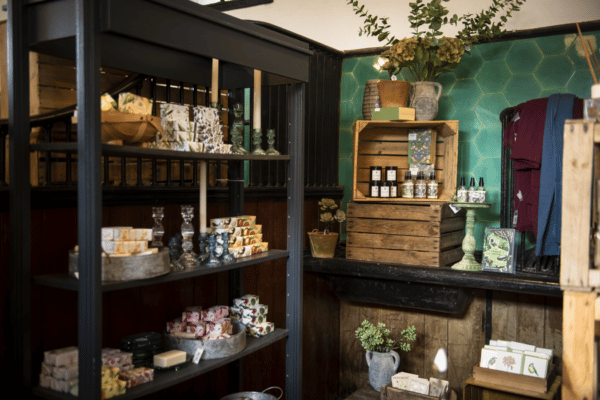 We'd love to see your Autumn pictures at Raby.