Hilton Hall
Historical features that have been covered up for decades have been found in a Grade II* listed building in County Durham.
Hilton Hall, a two-storey building with medieval origins located in the hamlet of Hilton, is on the national list of historic and architecturally important buildings.
During significant restoration of the building, historic elements of the former chapel of St Catherine, a chantry to Staindrop Church, have been uncovered and the team has worked closely with Durham County Council and Historic England to retain these historical features.
Several recesses in the formal sitting room have been carefully restored and leaded windows – which had been covered over to create storage areas within the Hall – have been revealed and preserved using traditional materials and methods.
Intricate ceiling mouldings, which had been painted over and lost their unique features or had been damaged beyond repair, have also been brought back to their original design using specialist methods or replacement plaster mouldings created by the buildings team.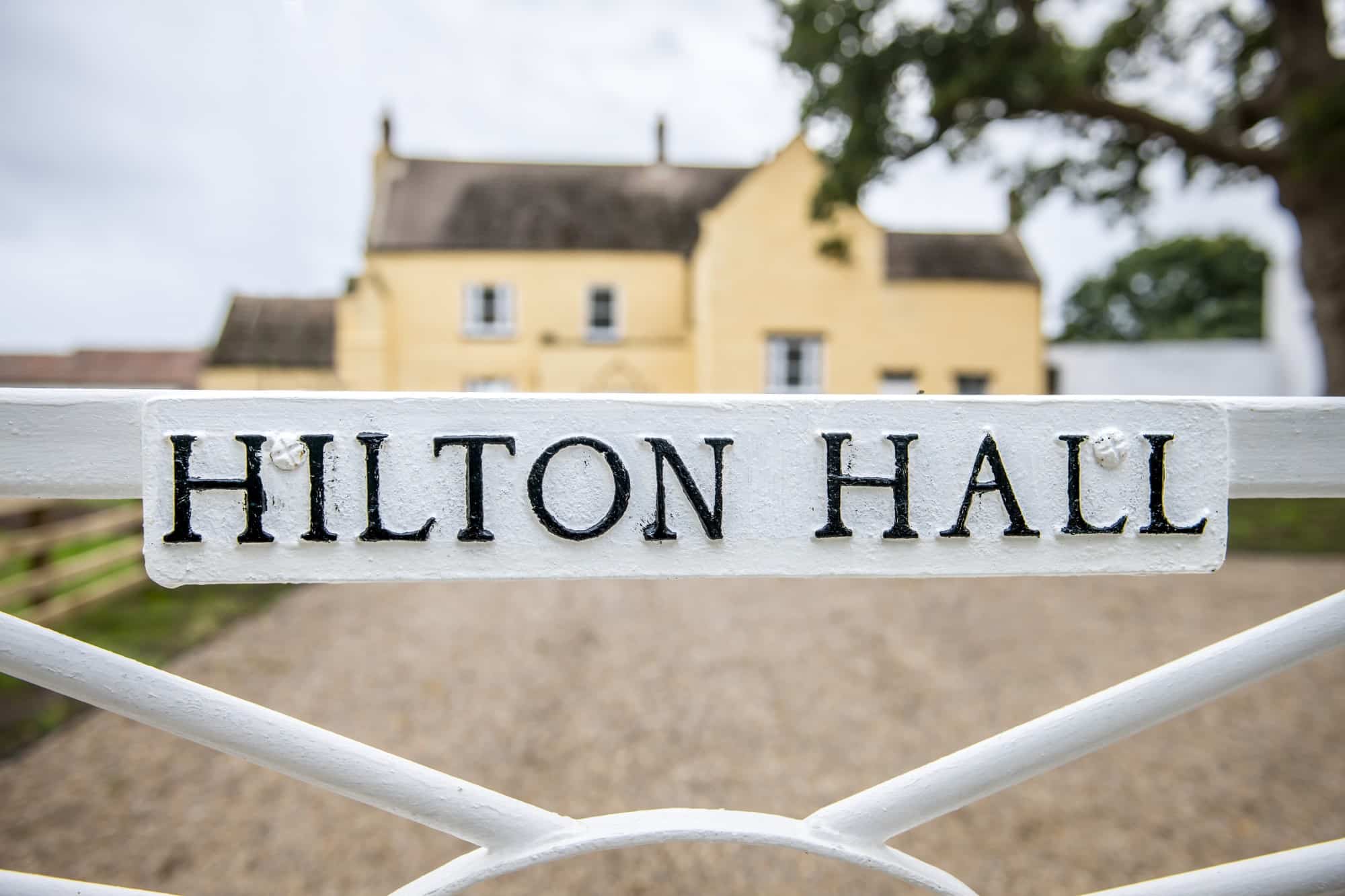 Philip Dent, buildings manager at Raby said:
"We knew there were heritage features in this special building however to find even more has been a pleasant surprise – and adds even further to the historical importance of Hilton Hall.

"We always make sure our restoration projects throughout the estate retain the buildings' legacies, whilst restoring them back to their former glory."
The work at Hilton Hall – which is thought to have originally been the chapel of St. Catherine before its conversion and adaptation to residential use – has been undertaken to make the building fit for habitable use.
The most significant change is to the first floor with the addition of bathrooms, and elsewhere the changes have created improved spaces for modern living, whilst retaining the historic fabric and therefore special interest of the building.
Philip Dent continued:
"It is at least 60 years since this building has had any significant investment and our buildings team have worked hard to update the existing facilities within the house with a future tenant in mind.

"Our team consists of highly skilled individuals – many of whom started with us as apprentices – who have been trained during their time here at Raby in highly traditional methods due to the heritage buildings that can be found on the estate, including Raby Castle itself.

"We use processes that have been in existence for over 100 years but with modern equipment, and it's reassuring that traditional skills development and training on the estate will help to preserve important heritage buildings like Hilton Hall, Unthank and Gainford Hall throughout County Durham."
Other historical elements that have been carefully repaired in Hilton Hall include the existing historic decorative ceiling moulding in the bathroom and the removal of a cupboard in the fourth bedroom to reveal the existing stone mullioned window behind.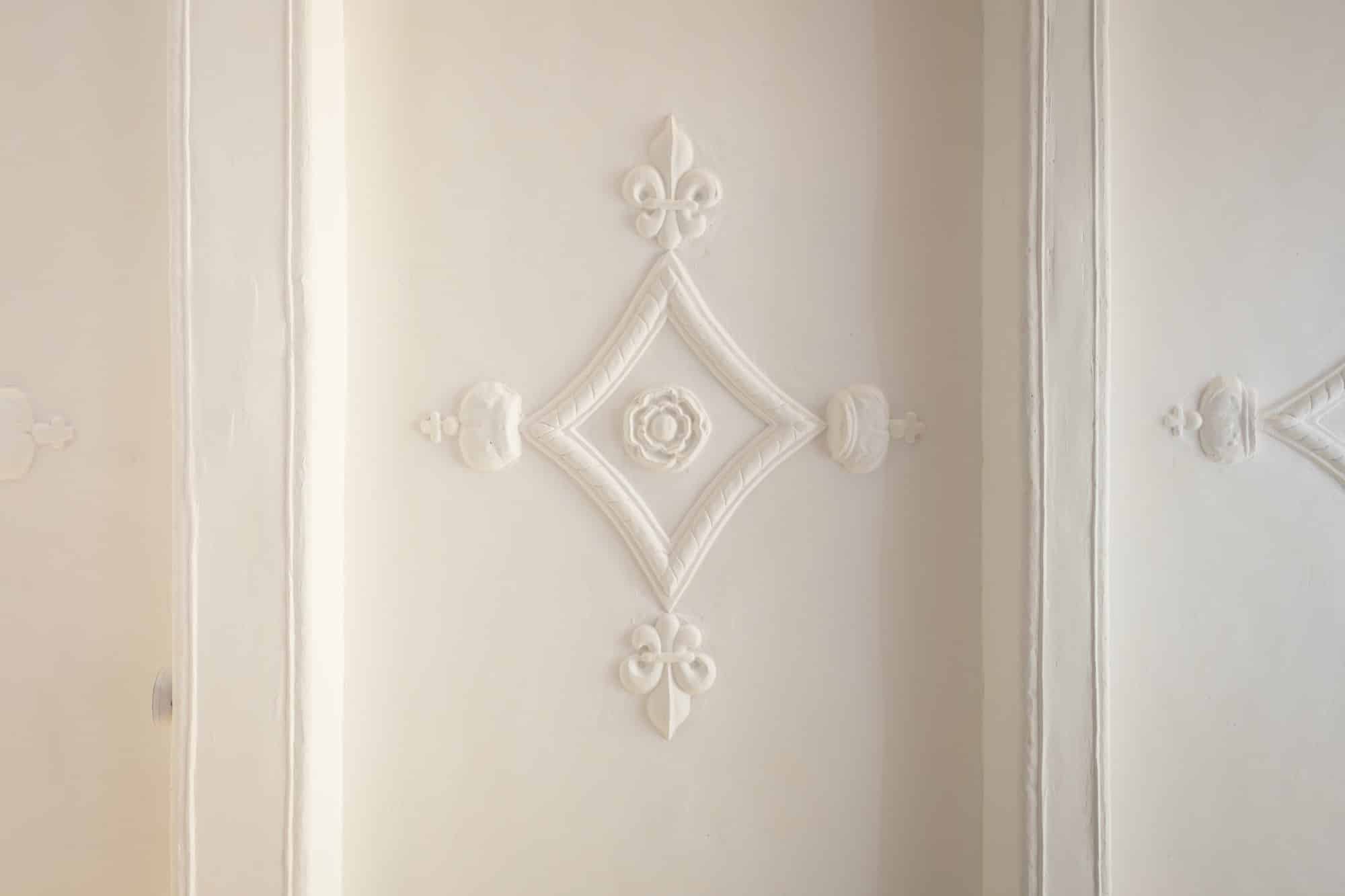 Once finished, Hilton Hall will comprise of four bedrooms with two en-suites, a large kitchen and a living room with original decorative features and will become part of Raby Estates' let residential portfolio.
Raby Estate hosted an open day at Hilton Hall on Thursday 6th October for local visitors to view the transformation of this historic property, which will soon be available as a residential let.
For more information about Raby Estate's projects and the buildings team, visit our development page.