Each year during the winter months, many historic buildings close their doors to visitors. Raby Castle is no exception and after a busy festive period, the castle closes before opening again in the spring.
Although the doors may be closed, this period is anything but quiet for the castle team, as work to care for and maintain the collection continues behind the scenes. Traditionally, these months see the winter deep clean with conservation work and collection checks taking place, as the castle prepares to welcome visitors in the year ahead.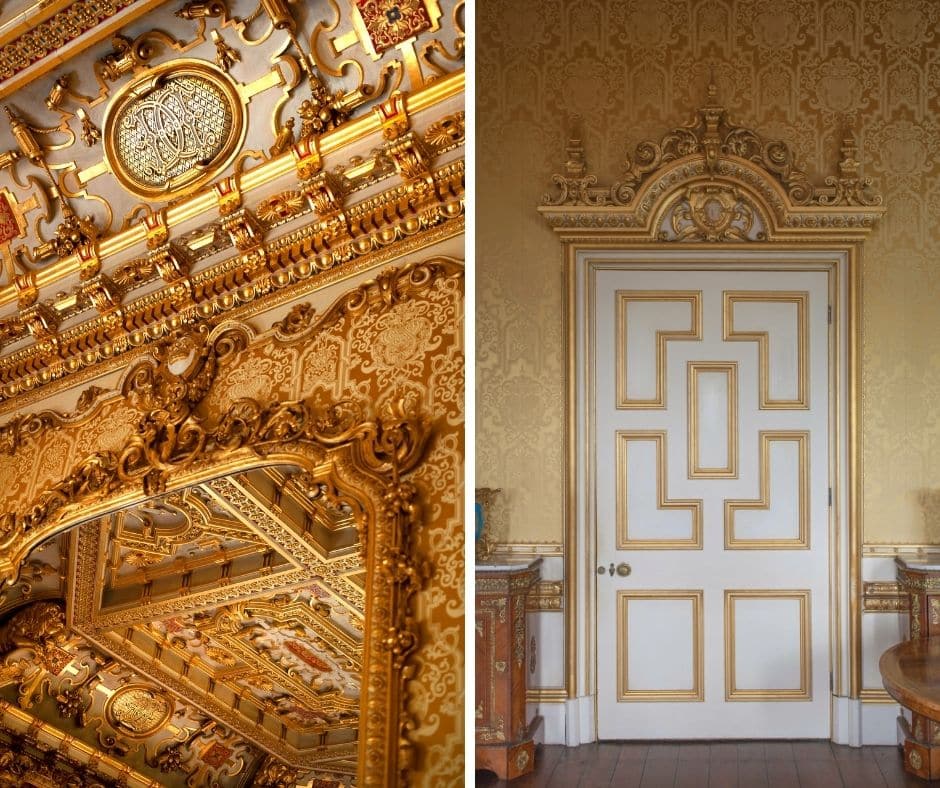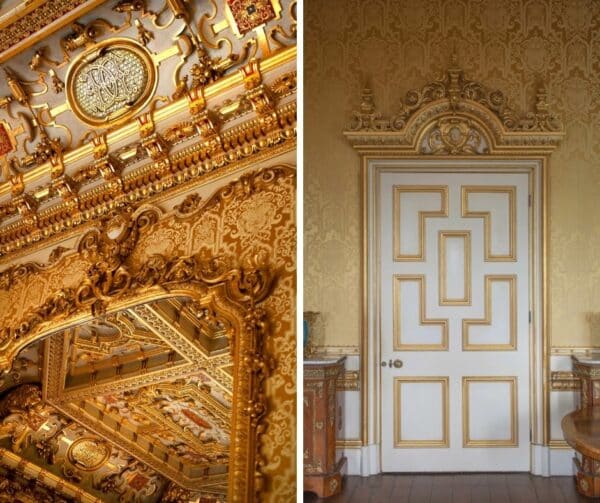 This year sees a focus on Raby's opulent Octagon Drawing Room, an elaborate Victorian confection of gilding, silk and glass influenced by French 17th century design. Created in 1848 by Scottish Architect, William Burn for the 2nd Duke and Duchess of Cleveland, the room would have made a bold statement that both impressed their visitors and demonstrated their wealth.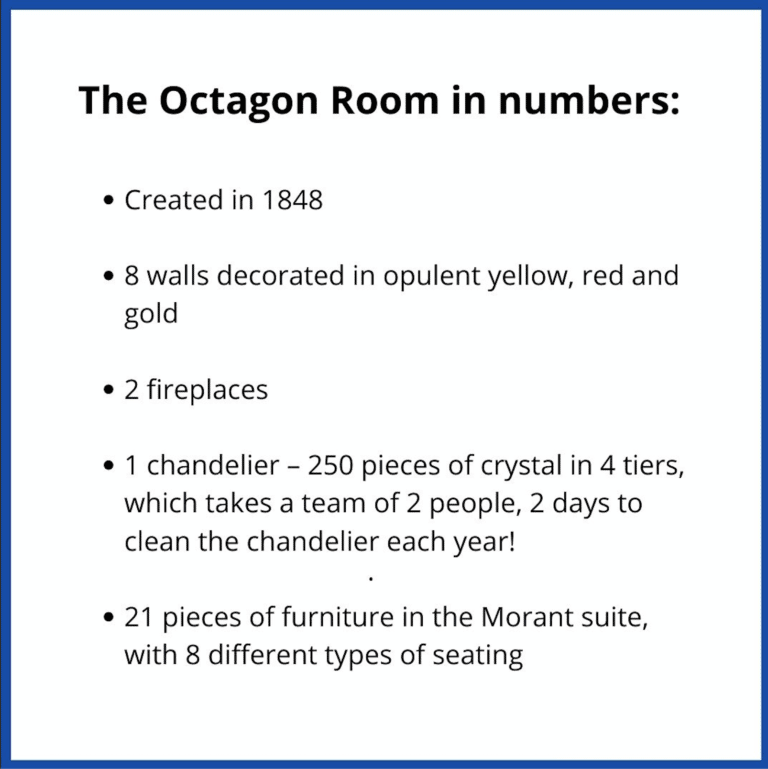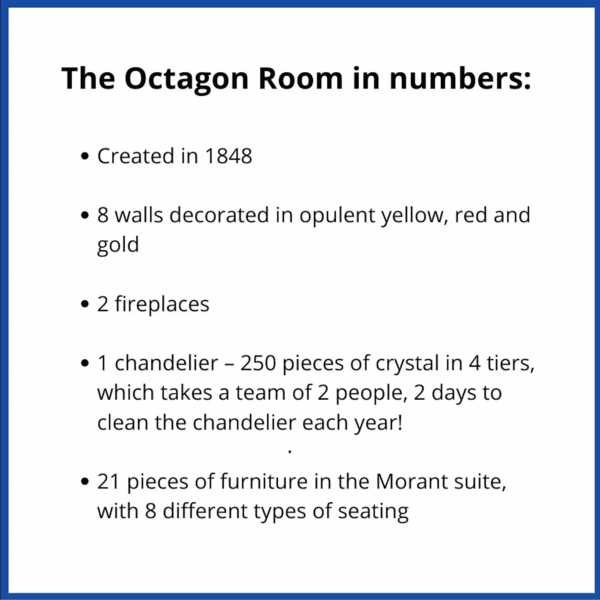 It is not hard to see why this room remains a firm favourite with visitors today. Look closely at the ornate ceiling and abundant symbolism can be discovered; the Duke's monogram, family coat of arms and links with Royalty are all present, picked out in gleaming gilt. The height is accentuated by an enormous Victorian chandelier, painstakingly cleaned by the Raby custodian each winter, which is reflected in the in the two large gilt mirrors above the fireplaces, creating an infinity effect. Bold yellow silk wallcoverings, red and gold curtains and furniture pack a visual punch almost 175 years after completion, the colours still brilliant after a major a conservation project in the 1990s.
This winter, some of the furniture originally supplied for this room by the Bond Street company G. J. Morant has been returned to display after being rested for a couple of years. It is a reminder of how the room would have looked, and how it would have been used in the past. A drawing room (or withdrawing-room) was traditionally a more female domain, the space that women would 'withdraw' to after dinner when the men would remain at the table or retreat to a smoking room with port and cigars. The view that this was to spare the women from political debate is certainly ripe for challenge at Raby. The 19th century visitors books, (housed in Raby archives) clearly show that guests to the castle that were vibrant and politically engaged, and both the Duke and the Duchess would have been prominent hosts. Standing in this room today, you can imagine the lively conversation in the candlelight, the sound of drinks being poured, and the warmth and smell of the wood fire from the two fireplaces.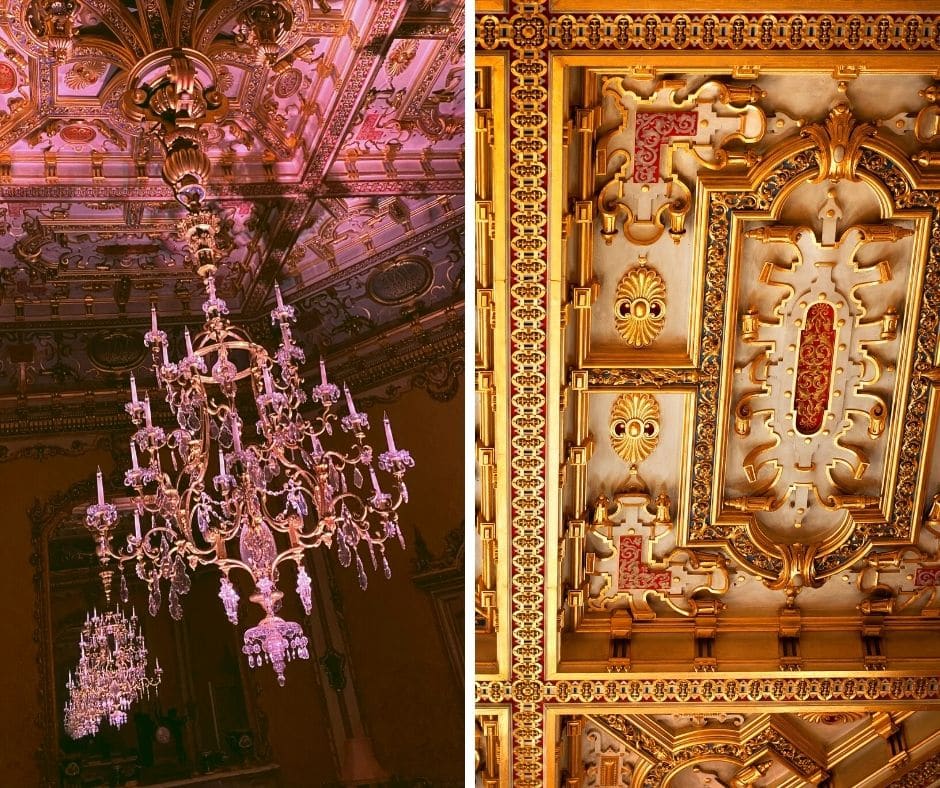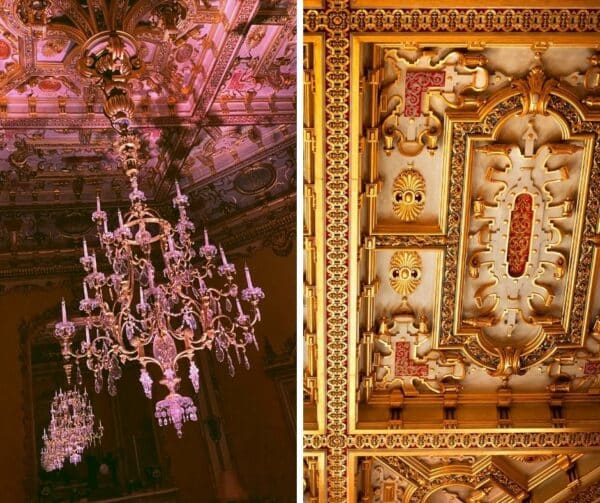 The family entertained Royals, politicians, writers and artists through some fascinating periods of history. During the latter half of the 19th century, guests included the Prime Ministers William Ewart Gladstone and Benjamin Disraeli – both leaders of different parties who visited the castle at different times.  If walls could only talk, what more could this room tell us?
If you enjoyed this blog you might be interested in reading about Raby's Grand Entrance Hall